We at Davidek Law Firm, PLLC educate and empower families and businesses in our community to protect their assets and preserve their legacy.
Our firm strives to be authentic, respectful and caring, while providing our clients and team with peace of mind and quality of life.
With diligence and compassion, we help our clients to be heroes to their families.
Our family is your family.
Our Firm Helps You Prepare For Life
What makes our firm different is that we were built with the needs of growing families in mind. We understand you are BUSY, you are growing, you are planning for a life of prosperity and you value ease, convenience and efficiency. You are raising children, and caring for elderly parents, while also working hard to build your own nest egg for a lifetime of support. You want to know you've made the best decisions for your family and that your plan will work when your loved ones need it most. You want to make sure your minor children would be raised by the people you choose, and never by anyone you wouldn't want, and that your teens and adult children are properly prepared to care for you and what you leave behind.
You want to feel confident that you've made the right choices, and handled everything so that you aren't leaving behind a mess, when something happens.
We encourage communication with our clients, so you never have to be afraid to call with a quick question. In fact, most of what we do is billed on a flat-fee basis, agreed to in advance. We all love surprises, but not when it comes to legal fees.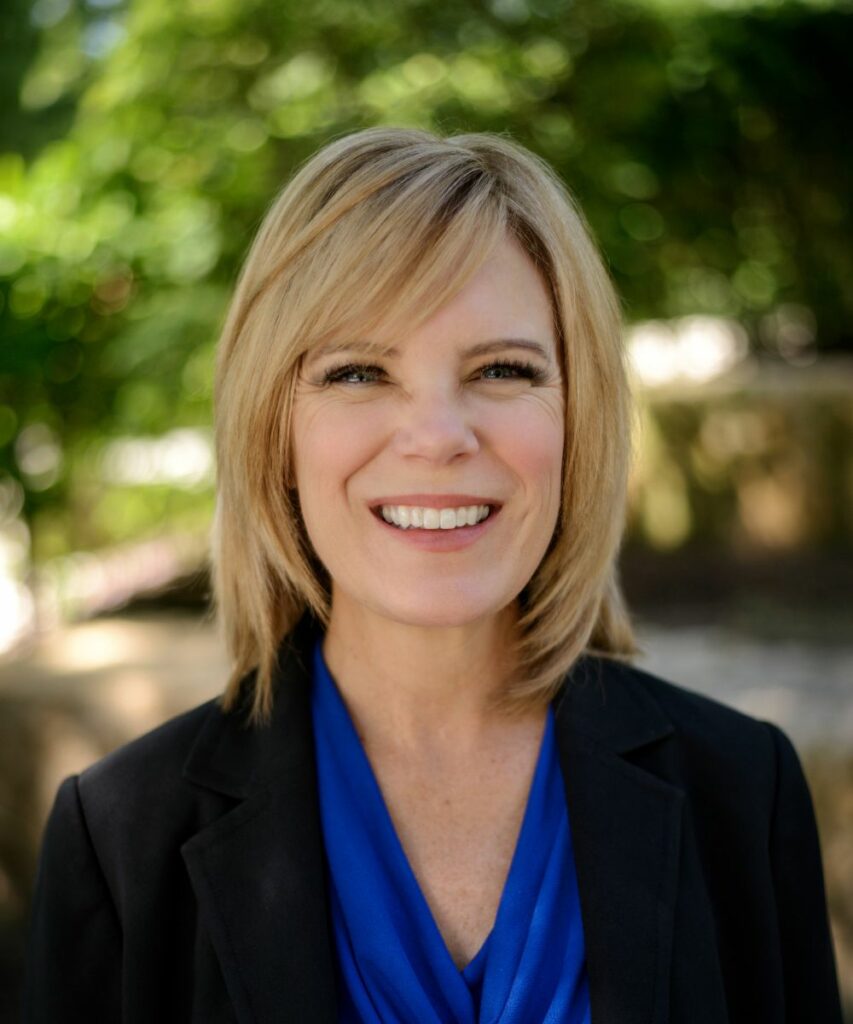 Beverly R. Davidek is Mom to three awesome young men: Gerard, Steven, and Nick. She's been a practicing attorney for more than 25 years, and most of those years of practice have focused on areas that directly affect families — especially families with children: special education law, estate planning, guardianships, and general counsel for family-owned businesses. She has also served as an Assistant District Attorney for Bexar County, prosecuting child abuse and neglect cases.
Beverly and her husband Dirk are also entrepreneurs, certified life and health coaches, international best-selling authors, health and wellness junkies, and world travelers. Their mission is to make happy lawyers and happy clients the norm and not the exception.
Beverly understands firsthand the importance of having all of your "ducks in a row," so you can sleep at night, knowing that you have done all that you can to take care of your family — from a legal and financial standpoint, as well as from a spiritual and family legacy standpoint. She is a former teacher, and she approaches law with the heart of a teacher. She's not satisfied until her clients are fully educated to make informed decisions about the things that matter most to them and their families.
Play Video
Watch Bio Video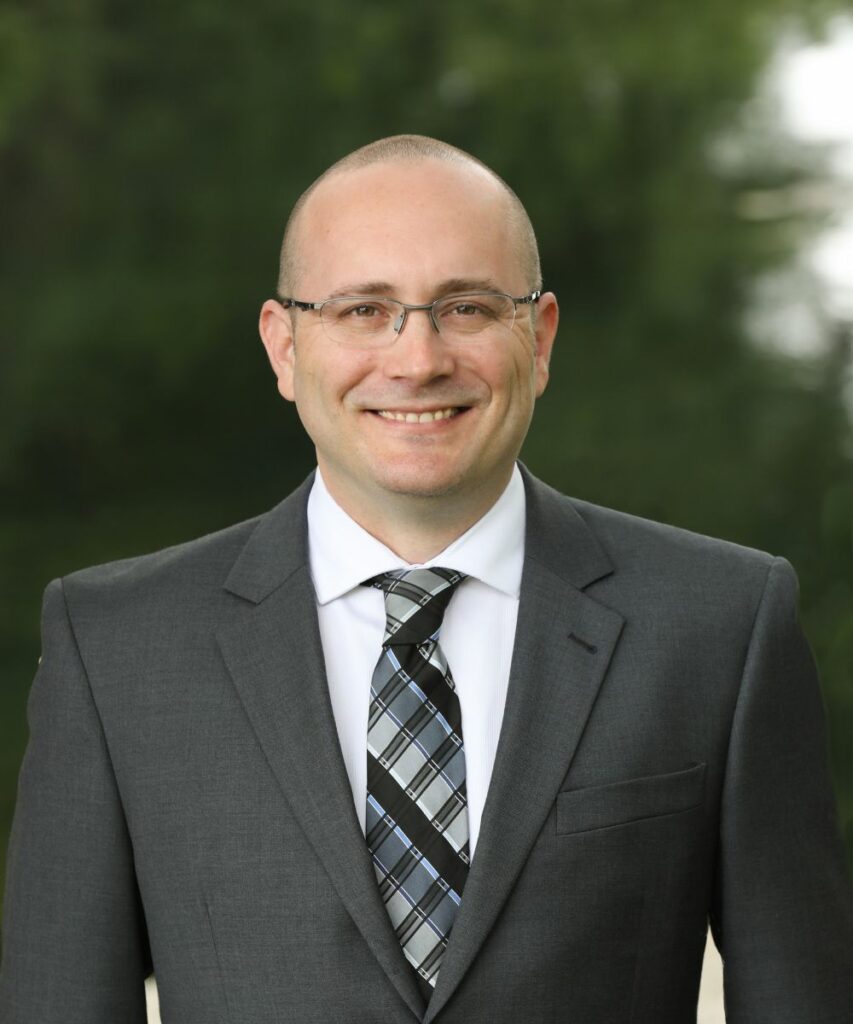 Robert S. Harrison graduated Summa Cum Laude from Texas State University in San Marcos, Texas with an academic focus on Political Science and Environmental Geography. In 2013, he attended St. Mary's University School of Law in San Antonio, Texas where he received multiple awards and distinctions, most notably being inducted into The John M. Harlan Legal Honor Society, receiving the Staff Writer Excellence Award for his work on The Scholar Law Review on Race and Social Justice, and becoming a member of the International Honor Society of Phi Delta Phi. In 2016, Robert earned his law degree at the top of his class, graduating Cum Laude from both St. Mary's University and its legal clinical program.
At an early age, Robert discovered a passion for combining hard work with helping others. After graduating high school, Robert put himself through undergraduate school by providing therapeutic services to cognitively disabled individuals. Soon after graduating from Texas State University, Robert began working at the Center for Legal and Social Justice in San Antonio, Texas, helping to address the otherwise unmet legal needs of income-qualified citizens in San Antonio and the surrounding regions. Upon graduation from law school, Robert opened his own firm in San Marcos, Texas, where he focused his energies working with the San Marcos community in the areas of estate planning, consumer law, contract law, and environmental law, before joining the Davidek Law Firm, PLLC team as an associate attorney in early 2020.
Robert currently resides in San Marcos, Texas, where he cares for multiple four-legged fur babies. Robert is also a professional musician and song writer, with over 30 years of experience playing drums and various percussion instruments of all kinds, as well as establishing himself as a reliable vocalist and pianist in the central Texas musical community.
Play Video
Watch Bio Video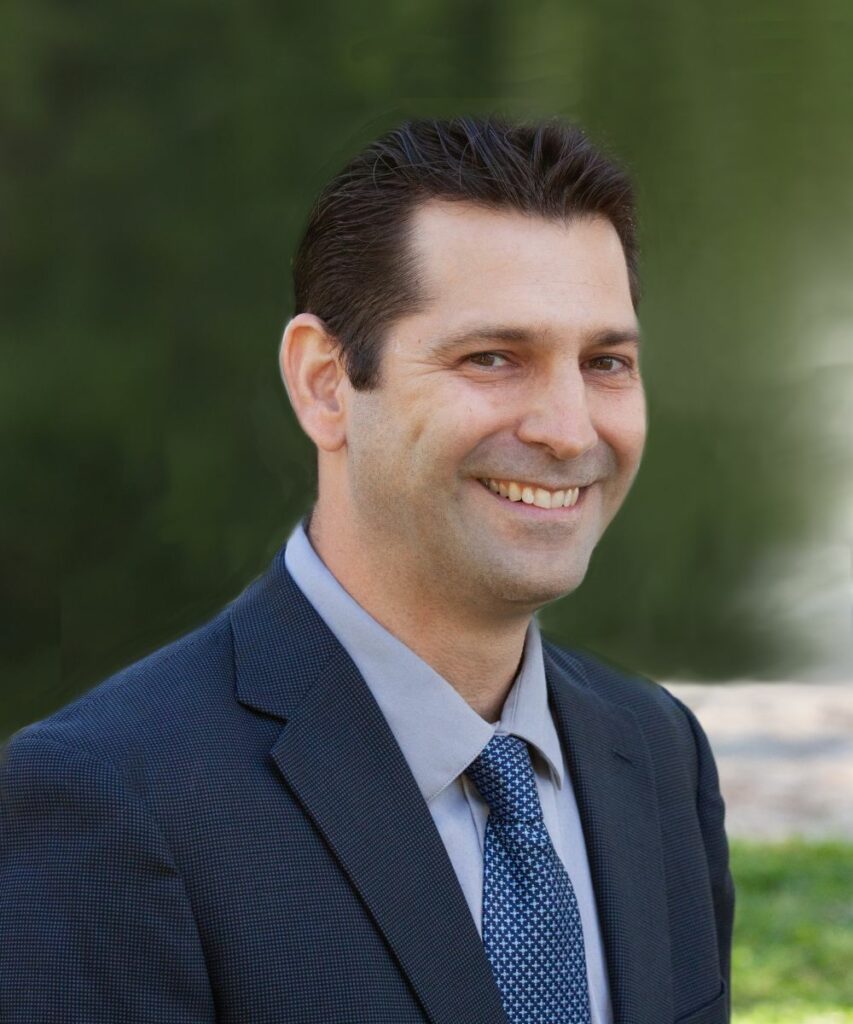 Keith McMahon is a 2009 graduate from St. Mary's University School of Law in San Antonio, Texas. While at St. Mary's Law School, Keith was elected Student Bar Association Senator during his second year and was successful in upgrading the computer and wireless technology at the school. During his third year, he was elected as Treasurer and coordinated the 2009 graduation ceremony with the dean's office returning the ceremony downtown after years of the ceremony being held on campus.
Keith was responsible for negotiating a $50,000.00 contract for the graduation. Keith also oversaw the distribution of $37,000.00 to 26 student organizations.
Keith has experience representing clients in Real Estate Law and Litigation, Construction Law, Business Law and Litigation, as well as Personal Injury. He has experience as a Contract Title Attorney analyzing and interpreting recorded instruments and writing oil and gas title opinions. He also has handled numerous criminal cases in Bexar, Comal, Hays, Travis, and Williamson counties.
Keith has also practiced as an entertainment attorney creating LLCs, writing contracts and non-disclosures for national and local artists, as well as negotiating contracts for artists including Misfits guitarist Doyle Wolfgang Von Frankenstein, MMA Fighter, International Wrestler and former WWE Champion Alberto Del Rio as well as contracts for local businesses.
Before law school, Keith worked in the products liability department at Clark Thomas and Winters in the high profile Phen-fen litigation. This position required close collaboration with other attorneys in a team setting including both national and local counsel. Keith then worked as a studio coordinator and production assistant for the San Antonio Spurs, where he got to assist with the broadcast of NBA games and interview NBA stars including Kobe Bryant and Shaquille O'Neal.
Keith now enjoys spending time with his family, including his niece and nephew. Keith has a true passion for sports in general, including watching his favorite teams (the Pittsburgh Steelers and the Texas Longhorns) and professional boxing. He enjoys exercising and crawfish season.
BAR ADMISSIONS: Federal Courts of Texas, Western District Texas
EDUCATION: St. Mary's University School of Law J.D. 2009; Southwest Texas State University, B.A. Mass Communication (Electronic Media) 2002; B.A., Political Science – Magna Cum Laude 1998
PROFESSIONAL ASSOCIATIONS AND MEMBERSHIPS: State Bar of Texas, Texas Entertainment and Sports Law Section American Bar Association
Play Video
Watch Bio Video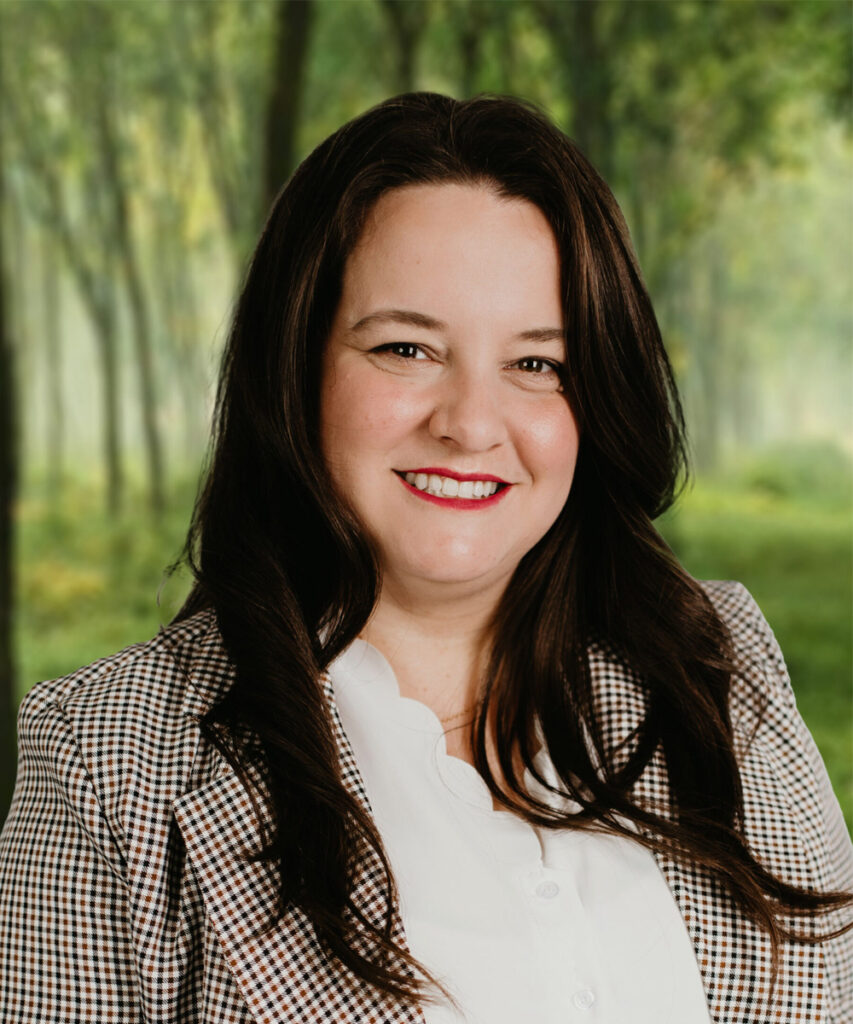 Amanda Batsche completed her undergraduate degree at Texas A&M University, College Station and went on to complete her law degree at St. Mary's University School of Law. While at St. Mary's she received a Dean's Scholarship and was inducted into Phi Delta Phi Legal Honors Fraternity. She also participated on the external advocacy mock trial team and advanced to the semi-finals in the Wayne and Maxine Scott Negotiation Competition. Upon graduation she was awarded a Pro Bono Legal Services Award.
As a recipient of numerous awards (see her accolades below) throughout her legal career, Amanda is on the mission to empower families by educating parents and guardians on how to protect their families, the importance of estate planning documents, and designating guardians for your children. She excels in guiding her clients through the overwhelming labyrinth of financial and legal decisions to create the essential documents that take care of their families. Her previous experience in litigating probate and guardianship cases has given Amanda the perspective and shown her many pitfalls in the implementation of an otherwise well drafted plan. Amanda has experience advising individuals in various stages and places in life, planning for young professionals, individuals with special needs, blended families, newlyweds, and retirees.
Amanda loves learning about people's stories, and she loves how stories can connect even the most unlikely of friends. As a young military wife, life was quickly thrown into perspective for Amanda. She understands the stress, weight, and importance of making these difficult decisions. As a mother, she understands the constant worry and desire you have to protect and provide for your children.
She's also known for her love of urban living, cooking, baking, and helping her husband with their little "urban homestead," including learning about gardening and raising chickens.
Amanda is passionate about serving our community by empowering families and protecting children through educating their caregivers. By educating families about estate planning (or as you will often hear her call it, essential planning), she is able to help people take an active role in what happens to their assets and loved ones long after they have lost their own voice. It's her hope and desire that every family in our community know about the legal protections they can put in place to care for their families, especially their minor children.
Amanda's greatest passions are raising three little boys, learning people's stories, and having life-giving conversations.
AWARDS
Peer Nominated Best Estate Planning Lawyers 2020 - San Antonio Magazine
Peer Nominated Best of Estate Planning Lawyers 2015, 2016, 2020 - S.A. Scene Magazine
A Thompson Reuters Super Lawyers Rising Star 2021, 2022 & 2023 in Estate Planning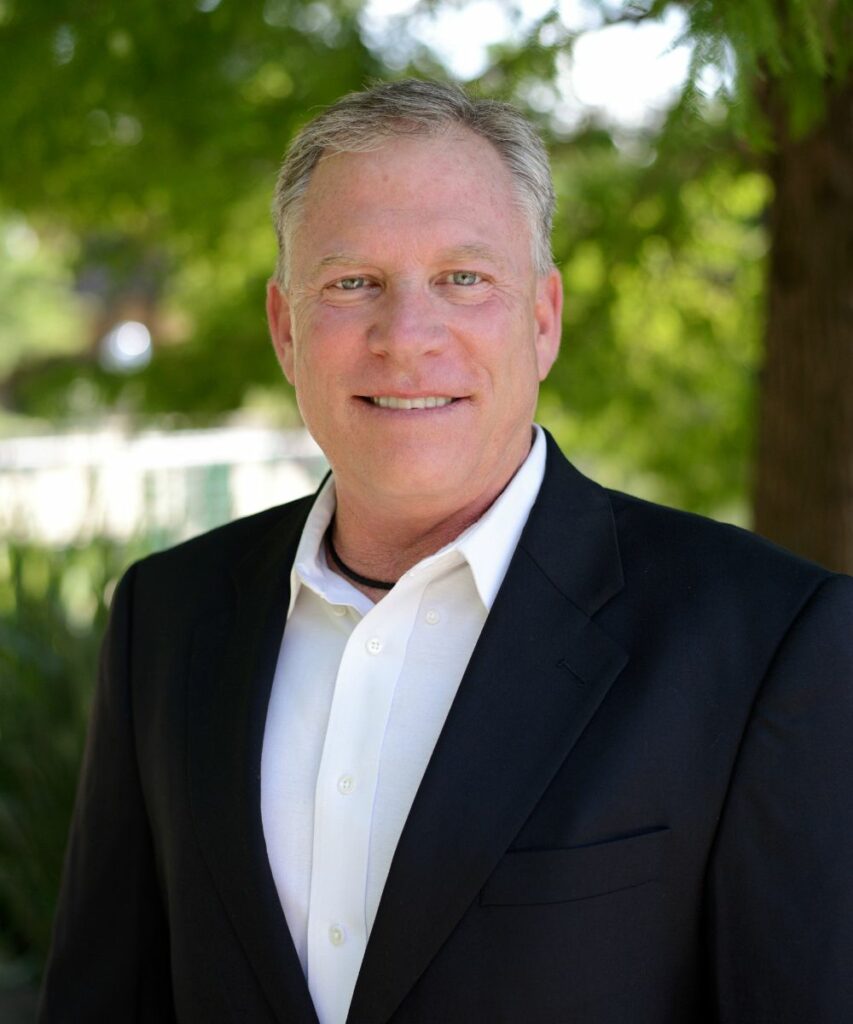 Dirk R. Davidek has been a successful restaurateur, entrepreneur in the event planning and adventure travel industries, and co-owner and -operator of a holistic wellness center that he and Beverly ran with their sons in San Antonio, Texas.
Dirk graduated from Canyon High School in 1984, and earned a BBA in Marketing from the University of Texas at Austin in 1988. Dirk manages the day-to-day operations of Davidek Law Firm, PLLC, handles all marketing and community outreach for the Firm, and is a Texas Notary.
Dirk is passionate about parks, trails, and land conservation. He currently is on the Board of Directors of the Comal County Conservation Alliance, and the New Braunfels Parks Foundation. He is also a supporter of Comal Trails Alliance, and Headwaters at the Comal.
Dirk's family has a rich business tradition in the New Braunfels area. His parents were owners of Kettle Restaurant, which they later changed to Skillet's, where Bill Miller BBQ now stands. They also owned Hungry Hobo, which they later changed to Cancun Café, where Bluebonnet Jeep now stands. From 1990 to 1999, Dirk was partners with his parents and served as general manager of Molly Joe's, which is now Montana Mike's. His parents also owned Log Cabins at Jacobs Creek at Canyon Lake.
In addition to working in various family businesses throughout the years, in his youth Dirk also worked at Oma's Haus, Schlitterbahn, and his first job was washing dishes at The Gristmill -- one block from the neighborhood where he grew up.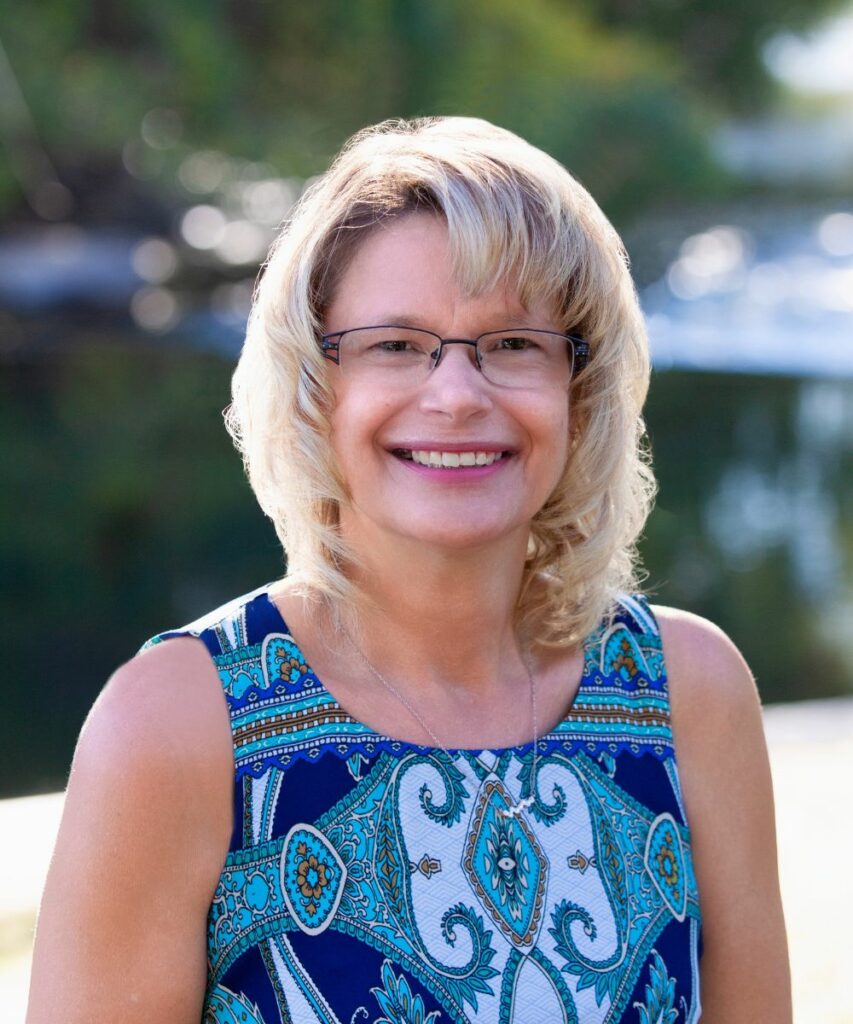 Tammy moved to Texas in 2008 after working for 20 years in the retail industry for Hy-Vee, Inc. in the State of Illinois as a scanning coordinator. She has worked as a paralegal for the past 12 years in probate and estate planning, including contested probates. Tammy has extensive knowledge in criminal law, civil litigation and real estate as well.
Tammy is also a landman and has worked in Texas and Illinois. She was the supervisor of approximately 45 landmen of a $98 million project in southern Illinois from 2011-2013. Tammy is well versed in running title, leasing, curative, and all other aspects of the forefront area of the oil and gas industry.
Tammy is the mother of two daughters, Kayla and Kristian, who have blessed her with 5 grandsons. She enjoys traveling, gardening, crafting, hiking and going to the beach or lake.
Tammy applies her legal experience in the probate area of the firm's practice as well as ensuring that our client's trusts are fully funded through her landman expertise.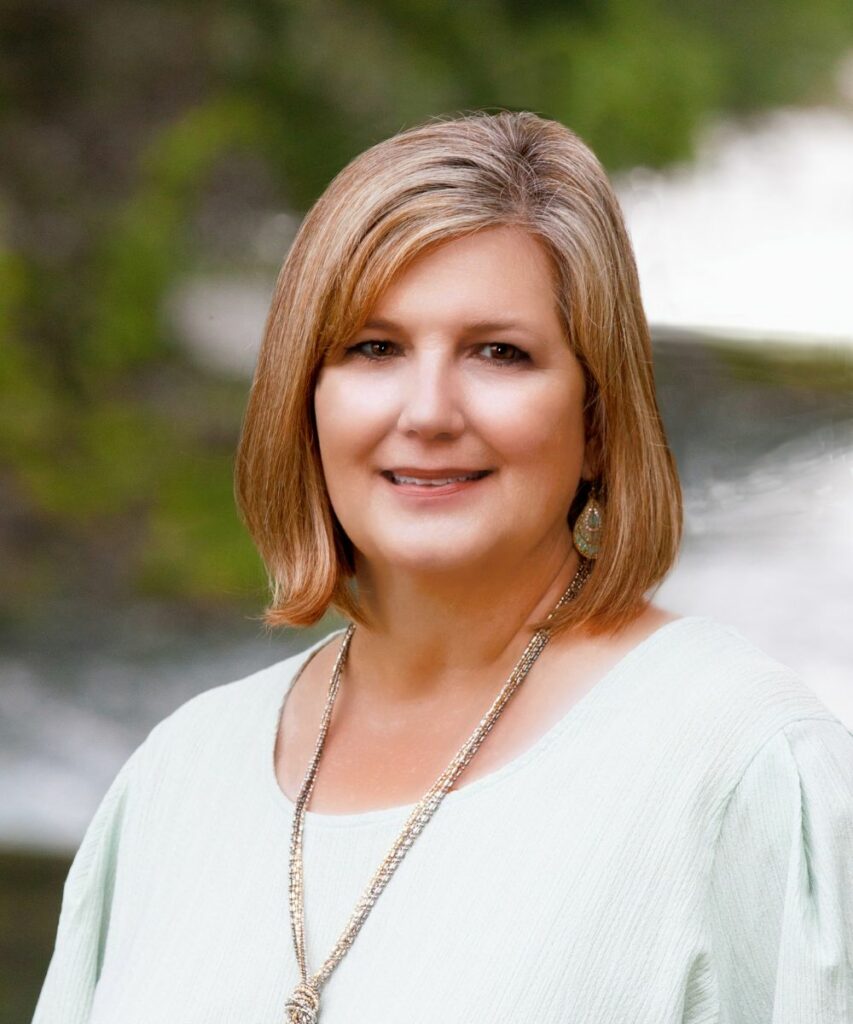 Carrie is Mom to Brett and Nathan, wife of 31 years to Jim, and most recently has welcomed two precious grandchildren, Bronson and Birdie to her family. Carrie has enjoyed a fulfilling career in education for the past 26 years and is known for her intellect, professionalism and her attention to detail, having taught mathematics courses from middle school through freshman level college classes.
Carrie earned her undergraduate degree from Lamar University in 1996 and immediately began her teaching career at Odom Academy. While at Odom Academy, Carrie taught in the Pegasus Program for Gifted and Talented students. In 1999, Odom Academy became a National Blue Ribbon School, a great achievement for the faculty and students.
In 2014, Carrie graduated from Stephen F. Austin State University with her master's degree in High School Mathematics teaching. She also completed her Principal's Certification, allowing her to become an Assistant Principal, where she helped manage the day-to-day operations of both the high school and junior high school.
Carrie continued her career as a Curriculum Coordinator, where she coached and mentored teachers, and prior to moving to New Braunfels, Carrie returned to her high school alma mater, Monsignor Kelly Catholic High School, as the Director of Admissions and Recruitment.
Given her various roles in the education system, Carrie is quite accustomed to wearing lots of different hats, from meeting and working with parents and families, to working in a document-intensive environment where details matter. She is a "people person," a fast learner, and is quite adept at learning new skills.
Although Carrie has enjoyed calling southeast Texas home for many years, she and her husband now call New Braunfels home. She enjoys helping to ensure that our clients' plans are drafted, prepared, and maintained properly, to ensure that they'll work when they're needed.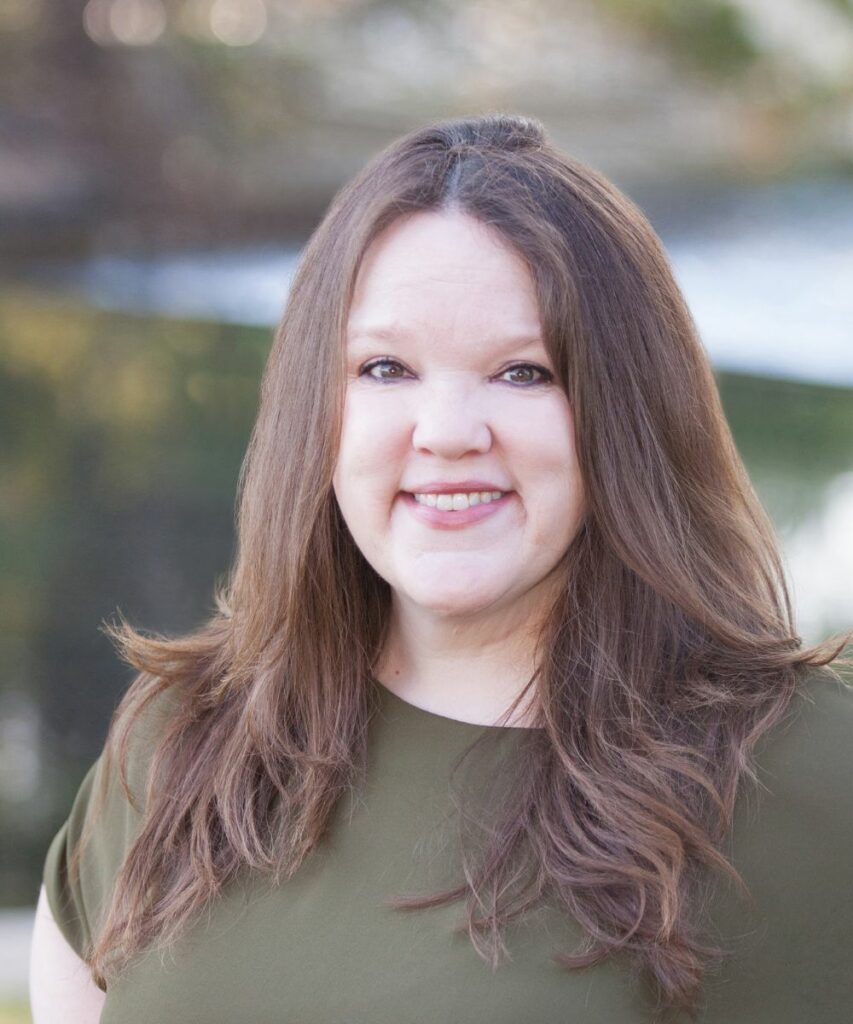 April is a Virginia native, who graduated with honors from Eastern Virginia Career College, where she earned an undergraduate certificate in Medical Assisting.
April worked as the training manager for a multi-facility urgent care clinic in Northern Virginia and gained further clinical experience at a military medical facility, before moving to Texas in 2010. She then began working in healthcare practice management for a local hospital system and went on to manage a hospice volunteer team for several years prior to joining the DLF team. With her career change, April is now enrolled in the paralegal program at Ashworth College.
April was previously on the board for the South Central Texas Hospice Veterans Partnership (SCTHVP). She currently volunteers as an ETS Sponsor, for the ETS Sponsorship Program (ETS-SP), assisting service members as they transition to civilian life.
April spends her free time with her children Mareina, Tristen, and Benji; her husband Thomas; and their four-legged fur kid named Georgie. She has a love for the written word and is an avid reader. Among her passions are screenwriting, film, graphic arts, and photography.
For the past fifteen years April has been a part-time professional photographer. While she greatly enjoys photographing people, it is small-town Texas, with all its scenery, that really brings her camera to life.
Holly is a paralegal extraordinaire with over 13 years' experience supporting attorneys. After graduating with honors from the University of Colorado, with a Bachelor's Degree in Music Performance and Minor in Political Science, Holly began as a legal assistant at a bankruptcy law firm and after two years, was promoted to office manager.
She continued her career by working for the Chapter 13 Trustee's offices in Denver and San Antonio from 2011 to 2022, gaining experience in trial preparation, legal writing and research and earning a public speaking certification. A
fter completing a rigorous selection process, she was chosen to speak at six industry conferences over a three-year period, networking with staff from Atlanta, GA, Detroit, MI, Richmond, VA, Savannah, GA, Eugene, OR, and Oakland, CA. Holly created course descriptions, educational material, PowerPoint presentations and group activities designed to engage conference attendees by creating a team environment.
Holly joined Davidek Law Firm in October 2022 and enjoys combining her professional work experience with many years in customer service with retailers such as Nordstrom, Runner's Roost, and James Avery.
Holly enjoys distance running, has completed three runDisney Half Marathons, several 10K and 5K races and hopes to complete a marathon someday. While she enjoys snowboarding and prefers cold weather, she is a proud Texas native and loves calling New Braunfels her home.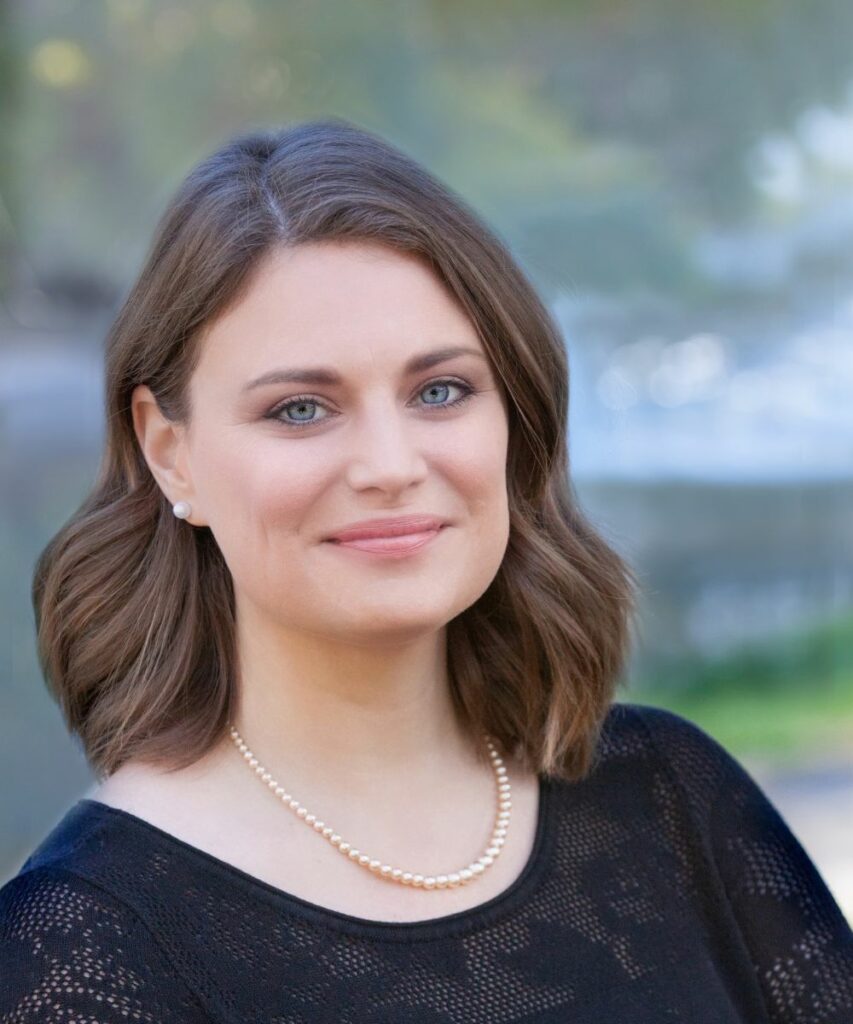 Gisselle is an Iowa-native, who graduated Suma Cum Laude (highest honors) from The University of Missouri-St. Louis, where she earned a degree in Elementary Education.
Gisselle taught for a few years in St. Louis public schools, before moving to New Braunfels, Texas. She then began working for her family's marketing and promotions company as the regional sales manager. This career change was a great fit for Gisselle, as she found a passion for networking and connecting with local community members. She found the best way to connect was to give back through volunteering for several local nonprofits.
Gisselle sat on the Board, serving as the Membership Coordinator and Vice President, for the New Braunfels Jaycees. She also served on the Board of the Trade Show committee for New Braunfels Chamber of Commerce and still found time to serve on the Board of Christian Education and the Youth Board for her church. She is currently the Chair of the Board for the Ethics Commission for the City of New Braunfels.
Gisselle spends her free time with her four-year-old daughter. They love going on local adventures and traveling back home to see family in the Midwest. Gisselle is a self-proclaimed bibliophile and foodie. She is happiest when she gets to spend time on the water, whether it's a local river, the ocean or her family's pond.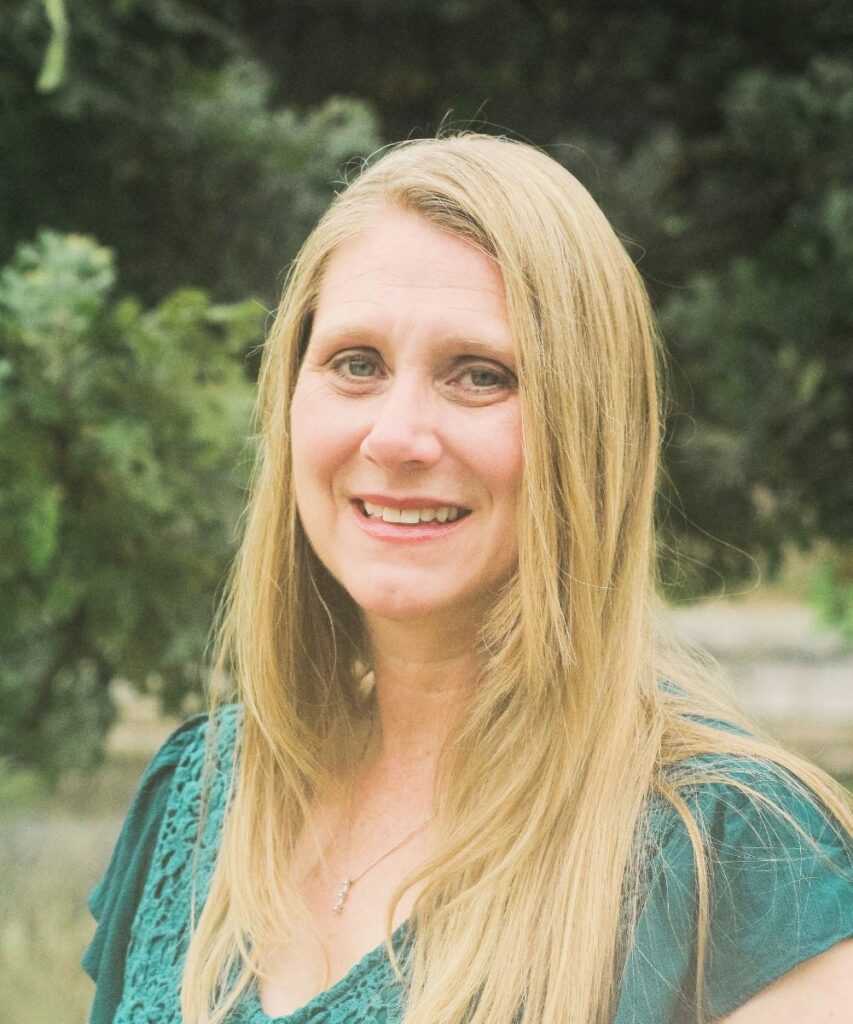 Deanna is mom of 2 amazing boys, Caleb and Christian, and wife of Shawn for 26 wonderful years. Deanna homeschooled her sons and then enrolled them in private school for their high school years. At that point she started working for Comal ISD where she worked as a dispatcher and router for the transportation department.
She is involved with her church where she has worked with children and youth. Deanna has been on multiple mission trips to Mexico helping with vacation bible school and bringing school supplies for the children there.
Deanna enjoys gardening, hiking, cooking for friends and family, and sitting on her deck drinking a cup of coffee while doing her bible study and listening to the birds sing.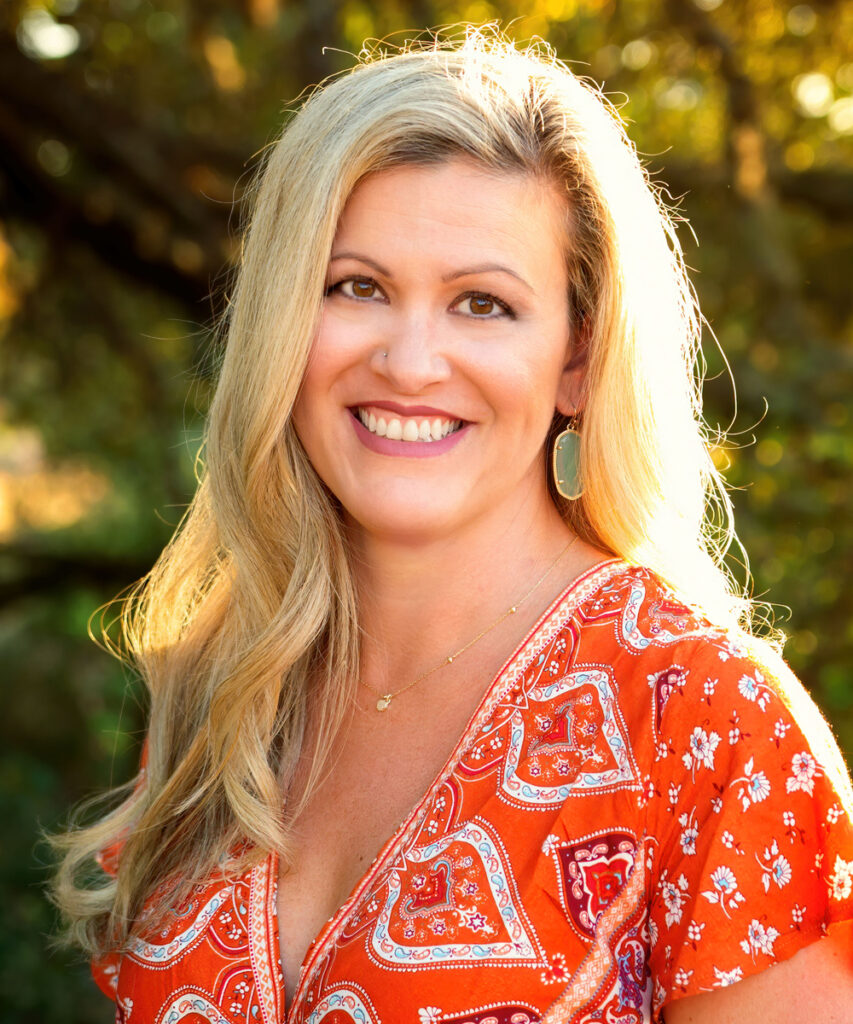 After graduating from Texas Wesleyan University School of Law in 2006, Cheyenne spent time practicing in the fields of trial law, appellate law, and oil and gas law before making the decision to retire her career for a while to stay at home with her children. However, after the sudden death of her husband in 2017, Cheyenne discovered firsthand how important it was for young families to have estate plans in place.
Falling back on her legal degree, Cheyenne made it her mission to educate young families about
the hows, whens, and whys of estate planning. She has had several articles published based on her experience as well as been interviewed on podcasts and spoken at several women's events.
About a year after her husband's death, Cheyenne opened her own small practice writing estate plans before joining the Davidek Law Firm as an Estate Plan Coordinator. Cheyenne feels blessed to be able to divide her time between continuing to help people with their estate planning needs and homeschooling her children. In her "free time," Cheyenne is a voracious reader and an aspiring author. She also has an unhealthy obsession with vintage home décor, gardening, chickens, and DIY projects. Oh, and coffee.
Lots and lots of coffee.